Blount at least appears to have the enthusiasm of Patriots coach Bill Belichick. That carries some currency in Foxborough.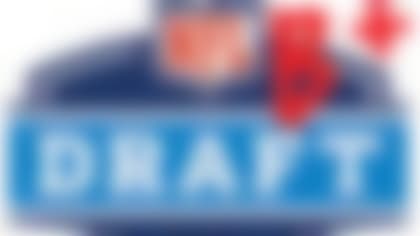 The draft is finally behind us. How did everybody do? Bucky Brooks breaks out the red pen and grades all 32 teams by division. More ...
"We felt like we got good value for Blount," Belichick told Sirius XM NFL Radio,via ESPNBoston.com. "He's a guy that we basically gave up (Jeff) Demps for, and Demps, I'd say, is less of a proven player and there were some other issues with Jeff.
"With LeGarrette, he's been a productive player. He didn't play as much last year with the emergence of (Doug) Martin down there, so I can certainly understand that Tampa was in. We felt like he was a talented guy that we wanted to have on our team."
If Blount can make any kind of impact, he'll represent a wise acquisition by the Patriots. According to Brian McIntyre of Shutdown Corner, Blount agreed to a restructured contract that reduces his salary-cap hit by $1.07 million for the 2013 season. Blount's base salary was slashed from $1.25 million to $630,000, the league-minimum salary for a fourth-year pro.