Twenty-two NFL players scored more touchdowns than the entire New York Jets' wide receiving corps combined in 2013.
Battista: Most interesting free agent A lot has changed since the last time Michael Vick hit free agency. Judy Battista says the former pariah appears to have plenty of suitors. READ
General manager John Idzik is working to ensure that it doesn't happen again next season.
Eric Decker is on the Jets' radar as well, but some in the organization aren't sold on his potential as a true No. 1 receiver, per Mehta.
Maclin makes plenty of sense, as he played in Philadelphia under offensive coordinator Marty Mornhinweg. The 2009 first-round draft pick and the Eagles have expressed mutual interest in a new contract, so it's not certain that he will hit the open market.
Provided Maclin's surgically repaired knee checks out, the Jets view him as a "quality No. 1 receiver." Sanders would be a decent second fiddle, and the Steelers have 2013 third-round draft pick Markus Wheaton ready to step in and take his place.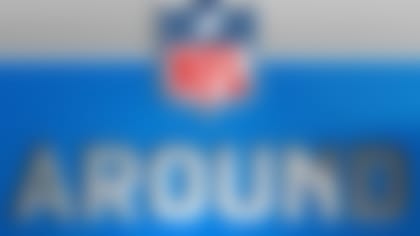 The Around The League team hits all the NFL's hottest topics in its award-winning podcast. Join the conversation. Listen
The front office already has factored in the $8.25 million in savings they will receive from cutting Santonio Holmes, according to Mehta. The team no longer can afford to wait on draft bust Stephen Hill's development. Jeremy Kerley is best suited to a No. 3 role.
Outside of a month-long rough patch when his top three receivers were banged up, Geno Smith showed promise as a rookie. It should be music to Jets fans' ears that Idzik is trying to place his young quarterback in a better position to succeed this season.
In the latest "Around The League Podcast," the guys ponder the future in both Seattle and Denver and break down the teams who intrigue them most this offseason.