The Pittsburgh Steelers continue to talk with James Harrison's camp, but with no progress being made on a reworked contract, the linebacker's future is hazier than ever.
Ed Bouchette of the Pittsburgh Post-Gazette reported Thursday that chances are growing Harrison will be released by the Steelers unless a deal is worked out by Tuesday at 4 p.m. ET, when the league calendar flips. A source familiar with the negotiations told Bouchette that the Steelers are asking Harrison to take a pay cut, leaving the sides stuck on numbers.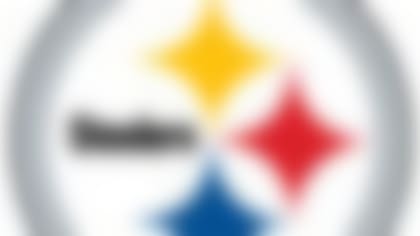 "We absolutely want to do this, we absolutely want to be in Pittsburgh," said Harrison's agent, Bill Parise, who declined further comment.
Parise told NFL.com's Ian Rapoport on Tuesday that the sides have worked "incredibly hard" on a new contract, but it was unclear at the time if Harrison, 34, was being asked to chop his $6.57 million salary for 2013. It's apparent the Steelers have no plans to pay him that amount or the $7.6 million he's due in 2014.
Steelers coaches still want Harrison in the fold, but there's a gap in expectations here. Few teams do a better job than Pittsburgh of locking down its own talent. If the Steelers want Harrison around, they'll get this done, but they aren't a team in the habit of overpaying aging players.