As it turns out, Thomas managed the feat while playing through a painful injury.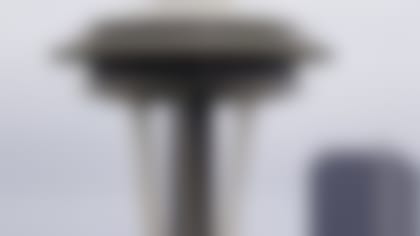 On NFL Network
Watch Seattle celebrate its first major sports title since 1979 on "NFL Total Access Special: Seahawks Victory Parade" Wednesday, Feb. 5, at 2 p.m. ET.
Thomas was feeling so much pain in his left shoulder Monday morning that he needed help rolling his bag to the luggage cart, according to The Denver Post.
Depending on the severity of the separation, Thomas might miss a portion of the offseason program. After taking time to rest, he likely will be back to full health by the time training camp rolls around in late July.