Debate: The race to Revis Island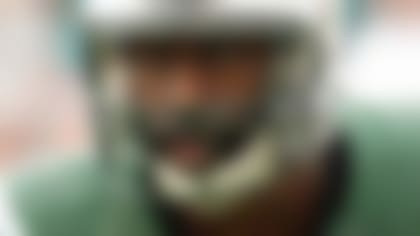 Darrelle Revis trade talk is all the rage right now. Which team should make a run at Revis and what price should it pay? Let's debate! More ...
"He's gone," the source said. "This is happening. They're moving him. They can't keep him. They're rebuilding. They're starting fresh."
According to the report published early Wednesday, two or three teams are prepared to make offers for Revis after the NFL trading period begins at 4 p.m. ET on March 12. The San Francisco 49ers are one of them, as widely reported in recent days. But Mehta's story says the team the 49ers beat in last season's NFC Championship Game -- the Atlanta Falcons -- might emerge as a possible trade partner, too.
Revis might be another way to go. The price would be high, as the Jets will seek multiple high draft picks, but Falcons general manager Thomas Dimitroff hasn't shied away from making blockbuster deals, as he did to draft wide receiver Julio Jones in 2011.
Revis, 27, is entering the final year of his Jets contract. Coming off a serious injury to his anterior cruciate ligament that caused him to miss most of the season, Revis still is considered the NFL's best cornerback and would command a hefty salary (between $12 million and $16 million per season) in any long-term contract. That kind of money is an issue for any team trading for him, including the Falcons.
The Daily News cites multiple sources in saying Jets owner Woody Johnson was the one behind the team's decision to deal its best player and rebuild after a 6-10 season.