The silence out of Philly says it all.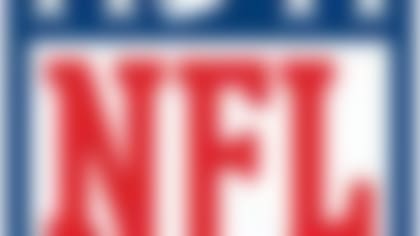 Follow all the developments on the NFL's open market with our up-to-the-minute tracking of 2014's free agents. More...
Les Bowen of the Philadelphia Daily News reported Wednesday that the Eagles are fully aware of the speculation around Jackson and have no comment on the matter. In this business, that essentially equals a confirmation.
The team has, however, talked with Jackson. Bowen was told Wednesday that coach Chip Kelly called the wideout and told him not to worry about the ballooning trade whispers.
Jackson doesn't want to be shopped. A source told Bowen that the seventh-year receiver "loves the city of Philadelphia and the Eagles, and the organization. He hopes to finish his career there, and he will be really hurt if they traded him for no apparent reason."
Except, the Eagles do have a reason. Jackson is a vastly talented pass-catcher, but after calling himself "deserving" of a new big-money deal in January -- just two years after inking a five-year, $48.5 million pact -- speculation has grown that Jackson isn't seen as a fit with the unique culture Kelly is nurturing.
Jackson's weighty $10.5 million salary makes trading him a challenge, but the San Francisco 49ers and New England Patriots already have shown interest, and they won't be the last to dial up Philly for a chat. Especially when it's so clear the Eagles are willing to listen.
UPDATE: Bowen later recanted the story, stating that Jackson has not spoken to Kelly regarding trade rumors. Rather, an "official" Jackson source informed Bowen that Jackson "has tried to (communicate), but Chip has been too busy with free agency, etc."