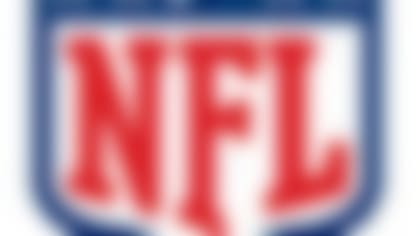 NFL free agency is under way. Follow all of the latest player rumors and signings in our free-agent tracker. More...
The backup plan for the Buccaneers: Brent Grimes. PFT reported that the Buccaneers are talking to the free agent. A deal with Grimes would take the Bucs out of the Revis business. Buccaneers general manager Mark Dominik left open the possibility for a trade of Revis on Monday.
"If we think it's in the best interest of the team, we will do something," Dominik told Rick Stroud. "If that's a player that everybody is speculating or maybe it's a player at a position that nobody has thought about. But certainly, these meetings are very healthy for those kinds of discussions to see if there is a way to get this team better and does that include players or draft picks or a combination? That's what we'll look at."
Just a week ago, the New York Daily News wrote that Revis and Jets were "headed for a divorce" and were "poised to trade" Revis in the coming days. PFT reported then that it was a matter of "when, not if" Revis was dealt. Separately, the site wrote the Jets had a "good offer" for Revis.
So what happened in the meantime?
The truth is surely in the middle with so many competing agendas. Revis' agents appeared to be doing everything possible to help get Revis out of town a week ago. The Jets and Buccaneers are struggling over compensation, and appear to be sending messages to each other through the media. (The Buccaneers were the ones sending the messages on Monday.)
The Jets reportedly are looking for a first-round pick in return. PFT wrote that the Bucs, at most, are willing to give up a 2014 first-round pick. Stroud writes the Bucs would consider giving up a first-round pick and that the Buccaneers are not "overly concerned" with Revis' ACL surgery.
It sounds like the two sides aren't* that* far apart; they are just covering their asses bases in case they can't consummate this complicated trade.