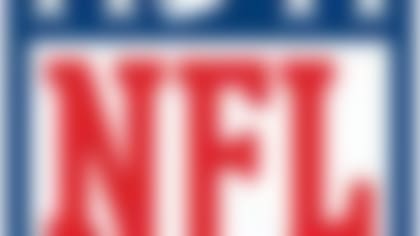 Follow all the developments on the NFL's open market with our up-to-the-minute tracking of 2014's free agents. More...
Following that news, hypothetical speculation mounted about what it would take for the Jags to snag the center from Cleveland.
The Florida Times-Union's Ryan O'Halloran reported, according to an unnamed source, that a contract including $22 million over the first three seasons could sew up a deal for Jacksonville.
"The only way the Jaguars can truly pull this off is to load it up with so much money now -- roster bonus and workout bonus -- something Cleveland doesn't want to match," the source told O'Halloran. "That's the trick for (general manager David Caldwell). He'll have to go overboard. It would simply be paying him more money than Cleveland thinks he's worth."
However, it sounds like that $22 million number wouldn't get it done after all.
It makes sense, as PFT points out, because the Browns are on the hook for $10 million this season if Mack just signs the tag. So adding $12 million on top for two additional years of a Pro Bowl center in his prime would be an easy match -- this scenario doesn't take into consideration other non-guaranteed money Mack would be set to earn.
The point of this theoretical exercise is this: It will be nearly impossible for the Jaguars, or any other team, to construct a contract the Browns wouldn't match. The only way to do that is to give him an out-of-this-world deal. No right-minded general manager (which we believe Caldwell certainly is) should overpay a center, even one as good as Mack.