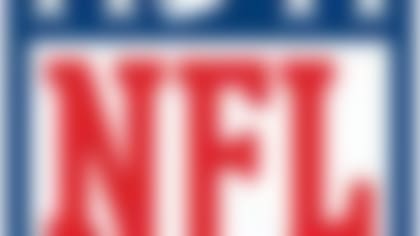 Follow all the developments on the NFL's open market with our up-to-the-minute tracking of 2014's free agents. More ...
General manager Reggie McKenzie said Wednesday he has a "really good idea" who will start at quarterback, suggesting that player has been targeted but not yet acquired.
"The bottom line still is the guy's got to come in and compete, show the team, his teammates, the staff, that he can do it," McKenzie explained in a wide-ranging interview with Jerry McDonald of Bay Area News Group. "There's always going to be competition. I hope it's strong competition. But at the end of the day, I have a good idea."
McKenzie predictably failed to reveal whether that quarterback would arrive via trade, free agency or the 2014 NFL Draft.
It's clear that McKenzie doesn't view Terrelle Pryor or Matt McGloin as the solution. We'll have to wait to find out which quarterback he's targeted to be the next face of the franchise.
Here's what else we learned from McKenzie's interview:
"I didn't want to rent them for a year," McKenzie said. "That's not the way we do it. The key is if the players want to be here. If they don't want to be here, we have to move on."
Brandt: QBs on the trash heap
Gil Brandt runs through five former first-rounders who flamed out at QB. What went wrong? And is there any hope for redemption? READ
"What we're trying to do is add some veteran leadership, guys who have some production, and just make sure we upgrade this team," McKenzie explained. " ... We've got some young guys on this team and we want to try and get that good mix, try to build. Hopefully building up front will help."