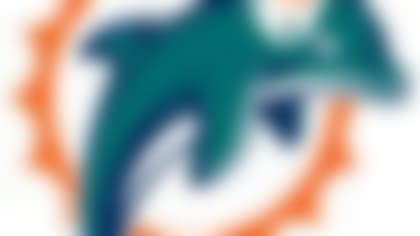 NFL.com's Ian Rapoport reported Saturday on "NFL Total Access" that Bush is unlikely to be re-signed by the Dolphins, who view him more as a luxury than an essential building block.
Bush's representatives met with Dolphins brass earlier this week to get a feel of the situation. Bush wants to remain in Miami, but he also wants a competitive multiyear deal. The two sides aren't matched up.
The Palm Beach Post reported that Bush's tendency to dance in the backfield "frustrated" the Dolphins last season. That said, Bush remains a dangerous player when healthy, and he'll land on his feet somewhere. It just won't be in South Beach.