A symbol of the Detroit Lions' special teams struggles -- a symbol of their entire season, really -- came in a Week 16 loss to the Atlanta Falcons, when return specialist Stefan Logan settled under a free kick, caught the ball, then dropped to one knee.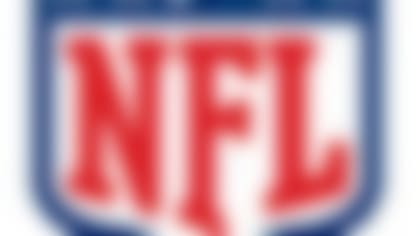 NFL free agency is underway. Follow all of the latest player rumors and signings in our free-agent tracker. More...
Perhaps trying to erase that memory from his brain forever, Lions coach Jim Schwartz said Wednesday at the NFL Annual Meeting that newly signed running back Reggie Bush could have a role as a return man next season.
"Yeah," Schwartz said when asked about the possibility, according to the Detroit Free Press. "I'm not a man of few words, but yes (that's possible)."
"He can change field position," Schwartz added. "(How we use him will) shake out over the course of offseason and training camp and preseason games, but he's certainly a guy that you want touching the football, and any way we can get him touching the football is going to be good for the Lions."
Logan, bless his soul, is a free agent who probably won't be back in Detroit. The Lions ranked 22nd in punt-return average (8.6 yards per return) and had six botched punts returns, tied for the most in the NFL.
In other words, a player of Bush's ability could provide welcome relief. He's never been a primary kickoff returner, but he returned four punts for touchdowns during his days with the New Orleans Saints.