When it comes to NFL players commenting on their colleagues' injuries, the "Bambi" rule is a solid guide. "If you don't have anything nice to say, don't say anything at all."
Debate: No Revis = no playoffs?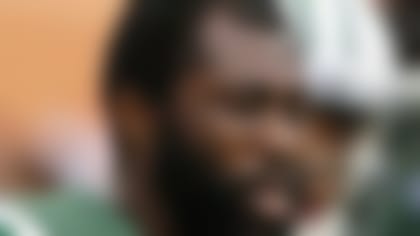 Bush suffered a knee injury in the second quarter, but an MRI revealed Monday he suffered no structural damage. Relieved as he was to learn his injury is not serious, Bush couldn't help but thumb his nose at the Jets -- who lost cornerback Darrelle Revis to a torn anterior cruciate ligament on a non-contact injury -- before moving on.
"It's like the old saying, what goes around comes around," Bush said in a radio appearance Tuesday on WBGG-FM, per the Palm Beach Post. "They talked about all week about putting hot sauce and this and that, and they ended up losing their best player for the rest of the season. So, it's sad that it happened because of that, but I'm going to be back."
That might not be the wisest way to needle a division rival whom Bush has to face again this season. The Jets' defense might not be the same without Revis, but it will have plenty of players who will recall that quote when the Week 8 matchup at MetLife Stadium rolls around.
But maybe Bush is ready for another serving of Ryan's Tabasco.