Each week, Dan Hanzus sifts through the pro football landscape to bring you sublime subplots of NFL life. Some of it he loves. Some he does not. Other stuff, he can't quite decide. The ATL Buzz Report.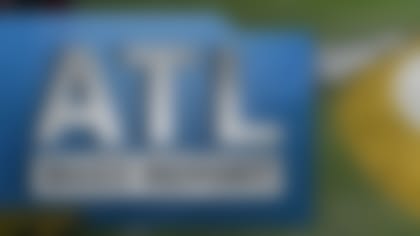 1. Terrelle Time!
2. "James, can we talk?"
3. Norsemania lives
4. Gronk gets funny
Is there any chance -- any chance at all -- that Gronk's "Sorry For Partying" tank top came from someone other than one of his giant brothers? Didn't think so.
5. Faint praise much?
The Jaguars' QB coach believes Blaine Gabbert would be the first passer taken in this year's draft. Geno Smith already has filed a lawsuit for gross slander.
6. Brainstorming for D.C.
They continue to put up a (strange) fight, but the 'Skins eventually will change their nickname. How about the Washington Humans? (h/t "Community")
7. Nice knowing ya, Titus
When the Rams shock the world and win Super Bowl XLVIII in a blizzard next February, do Titus Young and Rob Ryan get rings? You can make a case. Not really.
8. Make it stop!