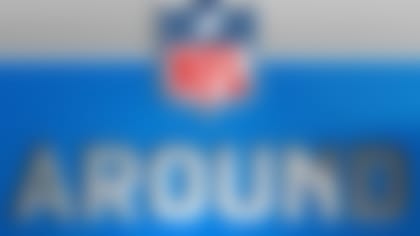 NFL Media Insider Ian Rapoport reported Friday that the Redskins do not intend to trade their backup quarterback. Cousins later offered his thoughts during an interview with WJFK-FM.
"I think it's a win-win for me, because I really do love it here," Cousins said, via the DC Sports Bog. "I love this city, I love the fan base, the tradition of our organization. I love the people in our organization, my teammates. I've really come to love it here; I'm very comfortable here in D.C. So If someone were to say, 'You're gonna be here for a year or two more years' -- or even longer than that -- I really don't have any worries about that.
But there's a "that being said" coming up. There's always a "that being said."
"That being said, from the day I was drafted, all I've really wanted is the chance to compete to be a starting quarterback," he continued. "I think that's what all of us ask for, in whatever profession we have, we want a chance to show what we can do."
Cousins sounds like a guy who wants out, but also knows he doesn't possess the leverage to make that happen. He sits in a personal holding pattern, and he's likely to remain like that for the foreseeable future.