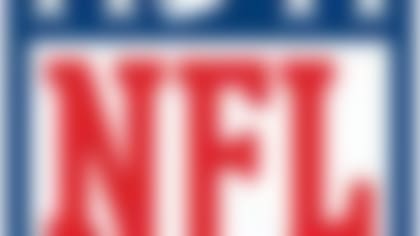 Follow all the developments on the NFL's open market with our up-to-the-minute tracking of 2014's free agents. More ...
The 31-year-old lineman signed a four-year, $27.5 million contract with the Washington Redskins this offseason, which moves him back into a base 3-4 defense.
It seemed an odd fit to see the Redskins sign a player who so obviously performed better on the inside and move him back to defensive end where he never had more than 4.5 sacks in seven seasons.
Speaking at the NFL Annual Meeting this week, new coach Jay Gruden dismissed the idea that Hatcher's best skills will be underutilized in Jim Haslett's defense.
"There's a lot of different fronts we can play that (Haslett) can play. (Hatcher) can do a lot of different things," Gruden said, per The Washington Post. "That's why he's so important to us because he's so versatile. There's not a position on that defensive line he can't play.
"We'll go out and play with our new toy when we get to training camp and figure out what we can do with him," Gruden continued. "In talking to him after we signed him, Jason is champing at the bit. A lot of people had him viewed as, 'I just want to be a 3-technique in a 4-3.' That's not true at all. He wants to move around, be a 4, be a 5, be a 3. That makes him more effective."
Haslett promises to be more aggressive this season under Gruden than in past years under Mike Shanahan's leadership. Hatcher will play a vital role in that aggression.
In obvious passing situations, Haslett regularly will move to a 4-3 look and shift Hatcher inside where he excelled in 2014.
"We need another presence, especially in nickel to get someone rushing the passer from the inside," Gruden said. "We felt he had one of the better years an inside rusher had in the last few years. (Hatcher) was a priority for us."
The latest "Around The League Podcast" offers a full recap of the NFL Annual Meeting in Orlando, then proposes player moves that won't happen (but probably should).