Coach John Harbaugh announced Monday that All-Pro linebacker Ray Lewis will miss the rest of the season with a complete triceps tear suffered in Sunday's costly win over the Dallas Cowboys.
"Ray has a triceps tear. A complete tear. So he'll be out for the season," Harbaugh told reporters. "We just found that out in the last five minutes."
It's unclear what the future holds for Lewis, who turns 38 in May. After 13 Pro Bowl campaigns, Lewis hasn't been himself this season. Neither has Baltimore's defense, which ranks 23rd against the pass and has allowed a brutal 200-plus yards on the ground two weeks running.
Instant Debate: Fraud squad?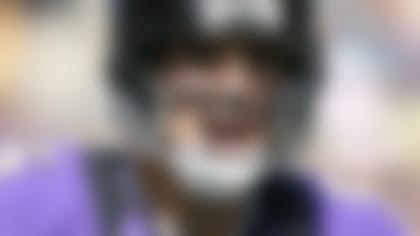 Which team isn't as good as its record suggests: Joe Flacco's Ravens, Atlanta, Houston or Chicago? Let's debate! More ...
Lewis is due to make $5.4 million next season as part of a seven-year, $44.5 million contract that runs through 2015. The money is deep background -- the pressing question here is if Lewis will play another game for the franchise with which he's so deeply intertwined.
It's not a matter of age with Lewis. He has accomplished too much to be counted out, but this wasn't the plan in Baltimore.