The 37-year-old Lewis will end his 17-year NFL career after the Ravens complete a postseason that began with Sunday's first-round game against the Indianapolis Colts.
Lewis returned to his middle linebacker position after a 10-week absence. Minutes before the opening kickoff, Lewis thrilled the sellout crowd during introductions by coming out of the tunnel and gyrating to the tune "Hot in Herre."
Hundreds of fans had their cellphones raised to either take a picture or videotape the moment.
Lewis does the dance only before home games, and this was Baltimore's last this season at M&T Bank Stadium.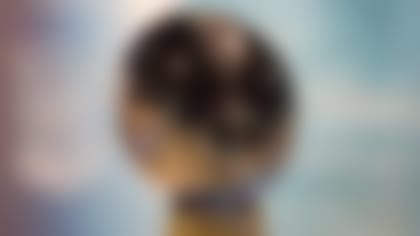 Who will lift the Lombardi Trophy on Feb. 3 in New Orleans? NFL.com and NFL Network analyts make their Super Bowl picks. [More ...](http://www.nfl.com/playoffs/story/0ap1000000121931/article/super-bowl-xlvii-predictions-broncos-packers-leading-the-way? icampaign=ATL_newsdriver)
Lewis concluded pre-game warmups by addressing the entire team on the 5-yard line. After his short speech, Lewis hugged a few teammates, mingled with a few people in the crowd and jogged to the sideline, where he engaged in a lengthy embrace with NFL Commissioner Roger Goodell.
Thousands of fans were wearing No. 52 jerseys. Lewis has been a fan favorite in Baltimore since he was selected in the first round of the Ravens' initial draft in 1996.
Ken Malik, 61, wore a purple Lewis jersey and a broad smile.
"It's the end of an era for the Baltimore Ravens," he said. "He's been a great player. He's stood for what the Baltimore Ravens are and what they have been since they (came) to Baltimore."
There is no age limitation for fans of Lewis, who made his NFL debut when Kylie O'Neill-Mullin was 4. She was wearing a long black tunic with Lewis' number on the front and back.
"This is a big deal. It's the last time he'll come out of the tunnel," she said. "It's the last time he'll play on this field. I'm excited to be here."
One fan had a sign with a purple heart and the No. 52 in the middle. Earlier, a helicopter flew overhead with the No. 52 painted on its undercarriage.
Lewis was sidelined since Oct. 14 with a torn right triceps. He worked diligently to return in time for the playoffs, and his hard work paid off.
Lewis was elected to 13 Pro Bowls and is a two-time NFL Defensive Player of the Year. He told his teammates on Wednesday, "This will be my last ride."
Copyright 2013 by The Associated Press