The Baltimore Ravens have kept quiet about Ray Lewis' possible return. No need to keep quiet anymore.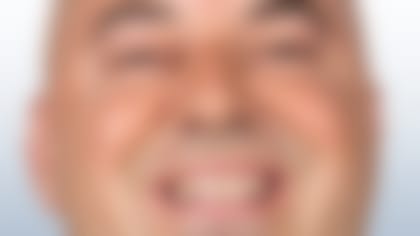 How can you strengthen your fantasy roster for the playoffs? Jason Smith suggests it starts with wide receivers. More ...
Lewis remains on the Ravens' injured reserve/designated to return list with the torn triceps he suffered Oct. 14 against the Dallas Cowboys. Many believed his season and possibly his career were over, but Lewis reportedly is being tuned up to face the Denver Broncos in a critical Week 15 encounter.
"I'm making progress and will practice some today," Lewis said in a statement released by the Ravens. "But the story shouldn't be about me right now. We're playing the Redskins (on) Sunday, and I am not eligible to play. If I can help prepare my team in some way for that game, I will. When I know I will play in a game, or when I play in game, I will say more then."
The Ravens would welcome back Lewis, but coach John Harbaugh and general manager Ozzie Newsome have talked about not rushing him onto the field. Good luck with that.
Lewis isn't the player he once was, but his leadership and gravitational pull over this Baltimore team are unquestioned. The Ravens face a rugged schedule down the stretch, and Lewis -- desperate to get back to another Super Bowl -- cannot be kept away for long. He already has proven that.
UPDATE: Lewis indeed practiced, leading Ravens linebacker Jameel McClain to tell the Associated Press: "He's Ray Lewis. Everybody knows how much it means. Whether it adds up to something in the long run, we don't know that yet. Only Ray knows that. But having him here is definitely a plus for all of us."