Cleveland Browns fans experienced the breadth and depth of a devotee's emotions during draft weekend.
As the highs of Thursday night's opening round cascaded into Friday's despair at the prospect of losing receiver Josh Gordon to a potentially lengthy suspension, the angst of a tortured fan base began to reappear.
General manager Ray Farmer understands that fans are frustrated about the Gordon news.
"I would say that frustration is a natural part of it,'' Farmer said, per The Plain Dealer. "I think that's what was felt and heard when that announcement was made, so I don't fault the fans for their reaction. I don't fault anyone for being disappointed. To that end, it's our job to make those decisions less painful. And in time, it's no different than if a player was going out during the offseason and broke an ankle or tore an ACL playing pickup hoops or doing something different."
Farmer is prohibited by NFL rules from directly discussing or confirming any suspension for a failed drug test.
The first-time GM also had a message for fans perturbed he didn't draft a receiver, knowing the current Browns depth chart is populated with Greg Little and Andrew Hawkins.
"I would tell the fans that are in panic mode because we didn't draft a wide receiver that patience really tells the tale,'' he said. "There are plenty of opportunities for us to address what everyone would believe is a need, but in our opinion, there is plenty of opportunity to add players, to change the roster and to really make a difference.''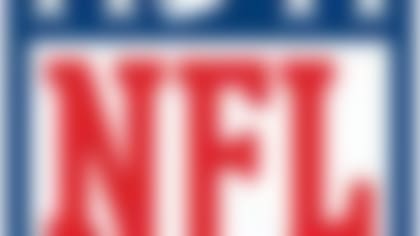 The NFL offseason workout program calendar has been released for all 32 teams. Find out your favorite team's schedule. **More...**
Immediately after the draft, the Browns added four undrafted receivers: Chandler Jones (San Jose State), Kenny Shaw (Florida State), Willie Snead (Ball State) and Jonathan Krause (Vanderbilt).
Farmer hopes he can turn one of those men into his Wayne Chrebet or Rod Smith.