Two years after landing a five-year, $27.5 million contract from the Atlanta Falcons, Ray Edwards believes he has a better chance at a boxing career than a football career.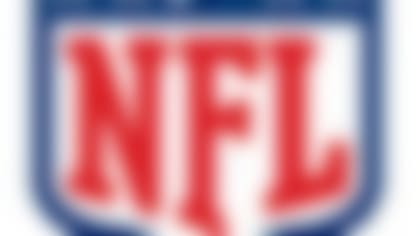 NFL free agency is underway. Follow all of the latest player rumors and signings in our free-agent tracker. More...
The 28-year-old went on to work out for the San Francisco 49ers and Seattle Seahawks in December, but failed to land an offer. When no NFL teams came calling in March, Edwards realized he had been labeled a "bad locker room guy."
"When they say you're a bad apple, they don't want you on your team; Terrell Owens is evidence," Edwards told USA TODAY Sports. "Before (Owens) left the game, he was a 1,000-yard receiver, but he didn't get a job because of people saying he's a bad person. It's hard to get second chances in the NFL because it's a product line coming out of college.
"I think Mike Smith (gave me the problem player label) because me and him weren't on the best of terms. He felt someone was better than me, but I knew he wasn't. Players didn't agree with him. He just didn't like me."
Edwards was never the same player after taking up boxing as a hobby during the 2011 NFL lockout. He pocketed $11 million in guarantees from the Falcons while producing just 3.5 sacks in 25 games. NFL teams can't be blamed if they were just as leery of his commitment to football as they were of his locker-room reputation.