The Denver Broncos have Willis McGahee under contract for the 2013 season. What they don't have is a guarantee McGahee still can carry the load at 31 and coming off another serious leg injury.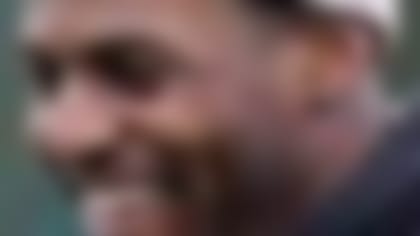 Where will Mike Wallace wind up? Follow him and all the other NFL players on the move in our free-agent tracker. More ...
The Broncosreportedly are on the hunt for a physical tailback, a mold that Mendenhall fits. Mendenhall represents one of the more intriguing players on the open market. Still just 25, he could prove to be a steal if he makes it all the way back from reconstructive knee surgery.
Mendenhall struggled last season in his return from a torn anterior cruciate ligament that he suffered in the 2011 regular-season finale. He lost the Pittsburgh Steelers' starting job because of his struggles, then was suspended for how he reacted to the benching.
So yes, red flags flapped in the breeze during the 2012 season. Still, a market might be forming for Mendenhall. The Miami Dolphins also have been linked to him. A reunion on the Arizona Cardinals with former Steelers offensive coordinator Bruce Arians also has been speculated.
Mendenhall is a boom-or-bust candidate, no doubt, but someone will take a shot on him. If it's the Broncos, consider it very bad news for McGahee.