The NFL's crop of second-year quarterbacks, entering pivotal sophomore campaigns, altered the landscape a season ago. Cam Newton raised the bar -- arguably too high -- for Andrew Luck and Robert Griffin III. Andy Dalton showed us that a rookie with no preseason and the stink of Carson Palmer still on the building could lead his team to the playoffs. Nobody saw that a season ago.
Here's how I rate last year's rookie starters heading into Year Two:
Instant Debate: Youth movement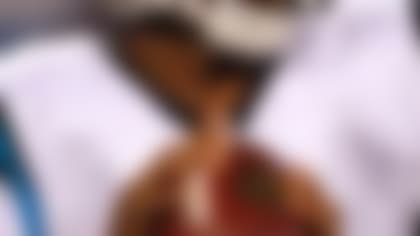 The first five quarterbacks taken in the 2011 draft will start in Week 1. Who will win the most games? Let's debate! More ...
Sidenote: With Matt Schaub back in action, I'm leaving T.J. Yates off this list. What he accomplished with the Houston Texans was impressive. If he were the starter today, he wouldn't be last on this list.
1. Cam Newton, Carolina Panthers: General managers everywhere scan the horizon for the next Ace Boogie. Don't hold your breath. There is no "this year's Newton," and there won't be one next year. Forget second-year guys, Newton is in the top-five conversation league-wide. He sparkled out of the gate last season, and Cam's poised to barrel on as the league's top athlete in 2012.
2. Andy Dalton, Cincinnati Bengals: For the second year in a row, Dalton simply isn't feeling the preseason. Against the Packers on Friday, he produced just 40 yards on 17 throws. Take away the deep route to A.J. Green and Dalton finds himself in trouble. His arm strength is debatable, but I'm more concerned about a scheme that appears tailored to his strengths -- and weaknesses. With that said, he surprised everyone last season and deserves second place on this list.
3. Jake Locker, Tennessee Titans: Our NFL.com homepage editor Henry Hodgson argued Locker shouldn't rank above quarterbacks who started almost all their games last season. I argue we saw enough from Locker -- and so have the Titans -- to put above the rest. He's going to struggle this season, but Locker's year of study and work alongside Matt Hasselbeck should pay off. Besides: Check out the cannon arm.
4. Christian Ponder, Minnesota Vikings: Ponder must feel like the invisible man. In a division dominated by Aaron Rodgers, Matthew Stafford and Jay Cutler, he's lost in the mix up north and grounded in an attack light on weapons. The Vikings have shown confidence in their starter and I'd take Ponder's arm strength over Dalton's. We might all feel differently about Ponder after the season, but let's start with a few wins.
5. Blaine Gabbert, Jacksonville Jaguars: He's enjoyed a productive preseason, but the knock on Gabbert was fancy feet when the pocket collapsed. We haven't seen the Jaguars starter against a live, Week 1 defense masking coverage and seeking to destroy. I expect we'll see a better quarterback this season, but no passer on this list would tumble as far in a draft do-over.