Oh man, the NFL schedule release has me more excited about the NFL than ever. But that's probably due to the fact the Lakers are already done and as I write this the Kings are down 0-3 to the San Jose Sharks. (Though it wouldn't totally surprise me if, at some time, we look back at this and be all, 'oh my, remember when the Kings were down 0-3 and then went on to win the Stanley Cup!')
But hey, that NFL schedule everybody!
I do like the opening-round game of the Seahawks and the Packers. That's going to be pretty awesome. I've long said the league shouldn't do divisional games in the first three weeks of the season. I know there are a lot of things that go into making a schedule, but they should be able to avoid that, right?
I'd avoid divisional games for the first three weeks of the season and then boom, you have "Rivalry Week" in Week 4 and you have another round of hype for that part of the season when your fancy starts to dip in the league, and the excitement has kind of faded away. "Rivalry Week" would change all of that.
Another cool thing would be to only have the bye weeks in Weeks 9-12. You could have the AFC and NFC West take off Week 9, AFC and NFC East off Week 10, etc. And then you rotate it each year. This way would make it fair for everybody. And super easy. Again, I know it's a thankless job to do the schedule, but how hard can it be? I mean, I worked in the intramurals office at Cal State Fullerton, so I think I know what I'm talking about.
Boykin has become the No. 3 receiver for the Packers with James Jones out of the way. (And seriously James, the Raiders? Enjoy going from Aaron Rodgers to Matt Schaub. That should be a lot of fun. Who is your agent, Angus Jones? Speaking of which, how is "Two and a Half Men" still on the air when the half is gone?) A role he claimed last season when Jordy Nelson and Randall Cobb went out with various injuries.
In fact, there was one week when Boykin was heavily targeted by Aaron Rodgers. Actually, I could probably go ahead and look this one up instead of sharing this anecdotally, hang on ... oh yeah, it was that game against the Ravens. He was targeted six times. He had just one reception for 43 yards, but Rodgers just wouldn't stop throwing the ball to him. While it was an exercise in frustration that day in Week 6, it showed Rodgers had a lot of trust in his young receiver.
Follow Adam Rank on NFL.com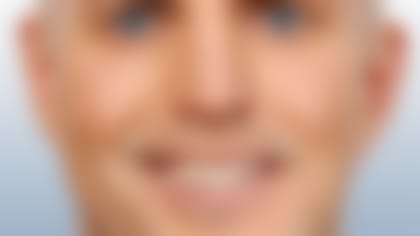 With his irreverent takes, Adam Rank writes about all things football -- real and fantasy. Keep up with his latest spin. More ...
Boykin was awesome against the Browns the following week when he had 103 yards and a touchdown. So the promise was there. You should figure on Boykin being a big part of the offense again. I'm not sure he's going to be the touchdown machine Angus Jones was. Shoot, I mean James Jones. But Boykin is going to be a solid start for you.
Kearse is another guy who will open the season as the No. 3 receiver on his squad, but yeah, Percy Harvin is ahead of him. Which mean Kearse will get plenty of opportunities to show his stuff.
Honestly, I'm enamored with him because of the Super Bowl. No, not because he was dominant against the Broncos. He certainly was. But it's because he went to go see a movie the day of the game. That's right, Kearse was a guest on the Dave Dameshek Football Program and he told us he went to go see "Ride Along" the day of the Super Bowl. At least I'm pretty sure it was "Ride Along." Sorry, though, I don't have the time to go listen to it again right now. But I invite you to check it out.
While I admit what Kearse did doesn't surpass Max McGee's bender the night before the Super Bowl, it's certainly pretty cool. And yeah, I suppose if you want to look at his Super Bowl performance as a precursor of things to come, then that's cool, too.
So consider this a two-for. Mainly because we're going to wrap up Rank's 11 the same day the NFL Fantasy Draft Kit becomes available on May 8. Yep, the night of the NFL draft, you can roll through our on-going draft kit.