Green Bay Packers wide receiver Randall Cobb set a franchise record and led the NFL with 2,342 all-purpose yards last season. If not for a late-season ankle injury, he might have become the first player in NFL history with 1,000 yards apiece receiving and returning kickoffs.
Instant Debate: NFL's biggest arm?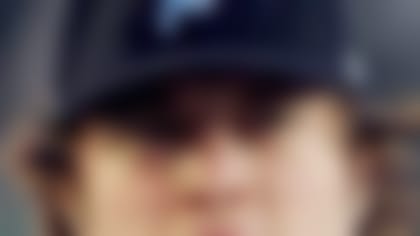 Which QB boasts the strongest arm in the NFL? Our analysts debate, with Matthew Stafford getting some love. More ...
It's no surprise that Rodgers is singing Cobb's praises. After calling him a "star in the making" and a "big-time" player last October, Rodgers told WAUK-AM that Cobb likely would go down as "one of the best picks in Ted Thompson's career, if not the best."
Harrison: Top 20 Games of 2012
The 2012 season was one for the ages. Which games will be remembered the most in NFL lore? Elliot Harrison gives you the Top 20.
Cobb led the Packers in targets (104) and receptions (80) last season despite playing 416 fewer snaps than James Jones. That was with McCarthy only in the beginning stages of figuring out how best to utilize his versatile weapon. McCarthy will make an even more conscious effort to emphasize Cobb this season because "playmakers need the ball in their hands."
Fantasy leaguers take note: Cobb is not just a dark-horse candidate. He's a legitimate threat to lead the NFL in receptions this season.