Rams cornerback Janoris Jenkins spoke to NFL Network's Andrew Siciliano on Monday from "The Opening," a college football prospects showcase sponsored by Nike in Beaverton, Ore. Jenkins said he already is impressed with the unit he has lined up against in workouts this offseason.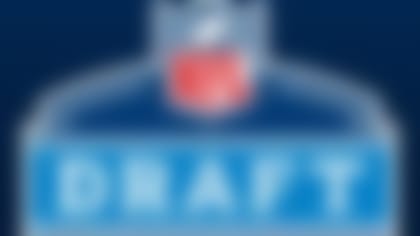 "I think we are going to be a lot better," Jenkins said. "We have more weapons around Sam (Bradford) and guys that can make plays with the ball in their hands."
Jenkins spoke glowingly of Austin, whom he'll see plenty of when training camp opens for the Rams on July 25. Jenkins did make note that Austin -- who commented that after being drafted he suddenly had "a lot of cousins" wanting money -- needs to surround himself with the right people.
"He's pretty fast, he's a dynamic receiver. Great speed, great hands, great quickness," Jenkins said. "I think he can be very special. He's just got to work, stay focused and, like I said, just put himself around positive people. But as far as talent-wise he has it all."
Battling off-the-field problems throughout his young career has been a focal point for Jenkins, though his career mostly has been positive since joining coach Jeff Fisher and the Rams. There are no indications that Austin will need similar attention. The attention he'll get on the field should be enough.