In 2012, the safety was kicked off the Utah State football team for one season following a one-year prison sentence after he punched a teammate in the face at a party, causing a fractured cheekbone and an injured eye socket that required surgery.
Alexander had all but 45 days of his sentence suspended. During that time away from Utah State, Alexander returned home to Eureka, Missouri, where he worked as a janitor at the Edward Jones Dome -- home of the St. Louis Rams.
The 6-foot-1, 220-pound safety rejoined Utah State in 2013, and on Saturday, the Rams selected him in the fourth round.
"I always stood at the end of that field and I just looked at it," Alexander said about his time as a janitor, per The Associated Press. "This could be my dream spot. Look where I'm at now."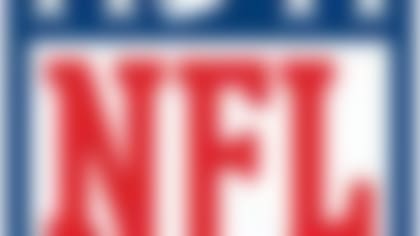 The NFL offseason workout program calendar has been released for all 32 teams. Find out your favorite team's schedule. More...
Coach Jeff Fisher and general manager Les Snead said they did their homework on Alexander and believe the off-field incident is behind the player. The safety is expected to compete for snaps in the secondary and contribute on special teams.
Alexander said he's grown from the colossal misstep.
"It was a mistake," Alexander said. "It made me a better man today. Utah State believed in me, they brought me back. I'm a great guy, I'm a great friend, I'm a great person to be around and I'm good in the locker room."
Alexander's experience of going from cleaning the Edward Jones Dome to playing in the Edward Jones Dome gives a different spin to the phrase, "from the outhouse to the penthouse."