"I've grown up as a man," Moore said Monday, via USA Today. "I'm 23 years old, but I feel like I'm ahead of my time, meaning that I'm growing. I'm learning through this whole process and everything I've been through."
Moore left Denver within 24 hours of the playoff loss to begin training in South Florida, then in Los Angeles, studying film and preparing to improve in 2013.
"I'm going to make a better leap," Moore told DenverBroncos.com on Monday. "It's Year 3, it's time to get it going and be that player that they drafted me to be. I love this game, I love my teammates, I love this organization. I mean, I even love our grass. I love our owner, I love the things we do here. I couldn't imagine being anywhere else. So, I mean, why not come out here and put out my blood, sweat and tears for this organization. Why not?"
While Moore was showering his adulation on the grass, the Broncosoffered a contract to veteran Charles Woodson last week. Signing the former Heisman Trophy winner might lessen Moore's playing time, but the 23-year-old said he would be excited to play with a Super Bowl champion.
"I hope that we get him because I'm all about competition," Moore said. "I never run from it. Charles Woodson, I grew up watching (him). So, if they bring him in, I'm going to be excited. I'm going to learn everything that he does and I'm going to compete like as if he's been here since I've been here."
Debate: Go-to quarterbacks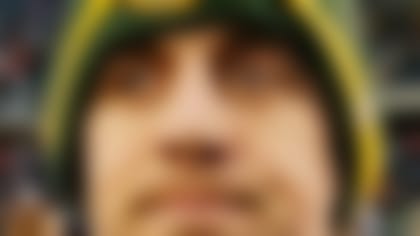 Peyton Manning echoed Moore's thoughts on Woodson, and summed up the sentiments in the Broncos' locker room:
"I had a chance to visit with Charles when he was here last week and certainly he'd be a great addition to our team," Manning said Monday via the Denver Post. "I know there's a business side of it, but there's no question that any time you can add a good football player at any position, it's always a good thing."