Gleason, who has ALS, wrote about the connection between football and the nerve disease, the efforts of his foundation and his world travels. And he does it all typing with his eyes. (Just check it out.)
Gleason: My life is awesome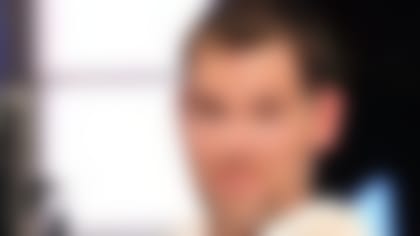 Steve Gleason discussed if he has any regrets playing football in a guest column on SI.com. **More ...**
Somehow, this article inspired some knuckleheaded radio sports talk show hosts to mock Gleason. Atlanta's 790 AM's "Mayhem in the AM" ran a segment Monday morning mocking Gleason's speech, which now comes out of a computer program. They also joked about Gleason's life expectancy.
The negative reaction was immediate. Listeners complained, and the radio station went into damage control. The radio hosts have been suspended.
Senior vice president Rick Mack said in a statement: "We deeply regret the comments made by Mayhem In The AM this morning on 790 The Zone regarding former New Orleans Saints player Steve Gleason. 790 The Zone, Lincoln Financial Media, our sponsors and partners in no way endorse or support the unfortunate and offensive commentary concerning Mr. Gleason this morning. The members of the show involved with this incident have been suspended indefinitely pending further management review of their actions."
This is what happens when sports radio shows worry more about being edgy and "unfiltered" rather than actually discussing sports. A shock jock must travel down a long road of unimpeded ignorance before arriving at a place where he believes that a segment like this is a good idea.