San Francisco 49ers rookie wide receiver Quinton Patton embodied that spirit earlier this week when he flew, at his own expense, from his hometown of Nashville, Tenn., to the Bay Area, eager to start preparing for the season.
"He's already my favorite guy," coach Jim Harbaughtold KNBR-AM in San Francisco on Wednesday afternoon as he gleefully relayed Patton's story.
The fourth-round draft pick from Louisiana Tech alerted the 49ers that he was coming to work after arriving at the airport.
"We had to go, 'You're where? What airport did you fly in to? You're in a rental car driving here?'" Harbaugh said. "'Yeah, coach, 20 minutes away.' We go, 'He can't be here, he can't come here. He's not allowed to be at our facility.'"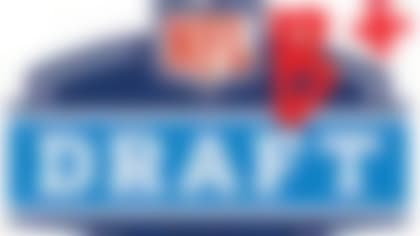 The draft is finally behind us. How did everybody do? Bucky Brooks breaks out the red pen and grades all 32 teams by division. More ...
Aside from the 24-hour period after they are drafted for media introductions, rookies aren't allowed at the team facility until the start of rookie minicamp -- which starts May 10 for the 49ers. Had Patton arrived at the facility, he wouldn't have been able to participate in next weekend's camp. The 49ers had to tell the rookie to turn around and head back home.
Patton might have dropped a few dimes on the flight and car, but that might be the cheapest price any player has paid to earn a coach's admiration.
"The fact that he would buy his own ticket, fly out here, just speaks volumes about him," Harbaugh said of Patton. "To be honest with you, he reminds me of me. That's something I would have done. I love it."