As we heard on the intro to the Dave Dameshek Football Program this week, it's now the "footballiest time of the year" with the season opener just one week away. Pigskins and the smell of tailgates are in the air.
Predicting the 2013 NFL season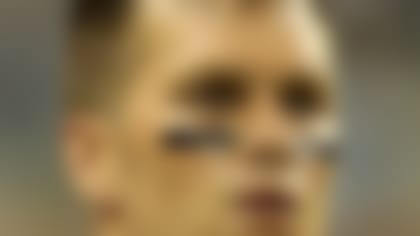 Thursday night's full slate of preseason finale games provide one last opportunity for hundreds of players vying for those last few precious roster spots on each team. What we are most interested in seeing, though, is which players have a chance to nail down important roles by leaving one last impression on the coaching staff.
Can any rising young talent echo Mike Sims-Walker's 2009 preseason finale, which functioned as a springboard to a breakout season?
Let's take a look at the storylines to watch as we shut the door on another wild August:
Terrelle Pryor, Oakland Raiders quarterback
The Raiders already have prepared their fans for the transition to Pryor by announcing Matt Flynn's sore arm. Pryor can make it a non-issue as long as he doesn't face-plant in Seattle on Thursday night.
Keep an eye on a few other Oakland storylines as well. Second-round draft pick Menelik Watson is expected to start at left tackle, the first time he's lined up at the position in his football career.
Wide receivers Denarius Moore, Rod Streater and rookie Brice Butler are all competing for starting jobs. Streater (concussion) and Butler (hamstring) have missed recent practices with injuries.
Jordy Nelson and Randall Cobb, Green Bay Packers wide receivers
Montee Ball, Denver Broncos running back
Can coach John Fox afford to sit Ball, Ronnie Hillman and Knowshon Moreno against the Cardinals when all three are competing for first-team snaps? Ball began working with the starters in this week's practices. The Broncos figure to use a rotation involving all three as the season opens.
Tim Tebow, New England Patriots quarterback
As the most high-profile name on the Patriots' roster bubble, Tebow has a chance to convince coach Bill Belichick to keep three quarterbacks this season.
Ryan Williams, Arizona Cardinals running back
Christine Michael and Robert Turbin, Seattle Seahawks running backs
Michael has been one of August's most impressive rookies, averaging 6.89 yards per on 27 preseason carries. While Michael is the more talented runner, Turbin is more trusted in pass protection and as a receiver. The two would likely split time if Marshawn Lynch is ever sidelined by injury.
Quinton Patton, San Francisco 49ers wide receiver
Despite missing all of training camp with a fractured finger, the fourth-round pick ran as the 49ers' third receiver in last week's game. He already has the trust of Colin Kaepernick, who said afterward that Patton is a "great" player who "just knows football" and "knows how to get open."
Marlon Brown, Baltimore Ravens wide receiver
Khiry Robinson and Travaris Cadet, New Orleans Saints running backs
Cadet has a fight on his hands for the final running back spot. West Texas A&M's Robinson has passed the eye test with power, speed and playmaking ability, averaging 5.2 yards on 32 preseason touches.