Quarterbacks have nine lives in this league, and Sanchez, for all his critics, has 62 starts under his belt and two trips to the AFC title game on his NFL resume.
At 27, Sanchez also comes saddled with a star-crossed history of uneven on-field performances riddled by inaccuracy, turnovers and a penchant for headline-grabbing gaffes. It's easy to forget that Sanchez tossed 26 touchdowns in 2011, largely because he's the same guy who accounted for 52 turnovers over two campaigns before sitting out all of last season with a torn labrum.
Five months removed from shoulder surgery, Sanchez is expected to be ready for training camp. But whose training camp?
Here's a quick look at some potential landing spots for New York's former first-round pick:
The Rams make plenty of sense. St. Louis offensive coordinator Brian Schottenheimer coached Sanchez for three years in Florham Park, and the team could use a veteran backup behind Sam Bradford after Kellen Clemens signed with the Chargers. With Bradford coming off major knee surgery, Sanchez would provide a stable second option who already knows Schottenheimer's scheme. Easily our top landing spot.
Coach Doug Marrone made it clear at the combine that Buffalo isn't opposed to going in any direction at the quarterback position. Buffalo went out of its way to pair rookie EJ Manuel with a veteran last season, but that plan crumbled when Kevin Kolb was lost for the year. The Bills know firsthand about Sanchez's strengths and limitations, but he's an upgrade over Thad Lewis and Jeff Tuel for a team bound to cycle through starters in 2014.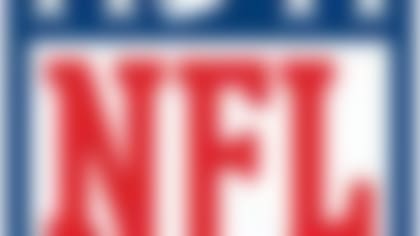 Follow all the developments on the NFL's open market with our up-to-the-minute tracking of 2014's free agents. More...
The Packers have ignored their backup spot for far too long. For all his faults, Sanchez is superior to the noodle-armed Matt Flynn, who has yet to be re-signed. Scott Tolzien showed flashes last season, but Sanchez would give Green Bay a former starter with playoff experience. If it's not Sanchez, the Packers remain on the hook to grab a strong No. 2 behind Aaron Rodgers.
The Browns could use someone to push Brian Hoyer and the inevitable rookie they wind up drafting. Still, Cleveland's last on my list because the team seems hell-bent on finding a veteran who knows Kyle Shanahan's attack. Rex Grossman looms as the more likely target for coach Mike Pettine, who saw one too many top-flight performances by Gang Green's defense spoiled by Sanchez's wayward play in Gotham.