Just when free agency was starting to wind down, the Offseason Football Gods bestowed upon us a glorious gift.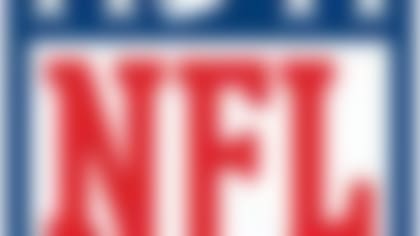 Follow all the developments on the NFL's open market with our up-to-the-minute tracking of 2014's free agents. **More ...**
NFL Media Insider Ian Rapoport reports, via a source informed of the situation, that the Eagles are listening to offers for Jackson. CSN Philly reports that Eagles general manager Howie Roseman is looking for at least a third-round draft pick.
The Eagles definitely are interested in a trade. It's not a mistake that their displeasure with Jackson has made it to the media multiple times in the last few weeks. With the NFL Annual Meeting coming up, the team appears to be gauging the market for him. (Andy Reid did precisely that three years ago when he revealed Donovan McNabb was available in a deal.)
Even if Jackson stayed on the Eagles this season, they might not be comfortable paying him for long at this rate. It must have driven the team crazy when he starting honking about a new contract just two years after signing a megadeal.
Jackson is due $10.5 million this season. He had the production of a No. 1 receiver, but his skill set is more limited than other wideouts in his price range.
It's one thing to pay Jackson that much money. It's another to give up a draft pick and pay him. Trading Jackson would be more about dumping his salary and re-shaping the team than it would be about the compensation Philadelphia could get in return. If no one wants to pay a mid-round pick for Jackson, the Eagles can evaluate the situation next season.
So what teams make sense for Jackson?
1. New England Patriots: CSN Philly reported that the Patriots inquired about Jackson. Then again, as Rapoport points out, the Patriots inquire about everyone. They are a "due diligence" type of team.
The Patriots aren't afraid to take big swings, but it's hard to imagine them fitting Jackson into the mix unless Philadelphia took back Danny Amendola in a trade. That sounds too much like fantasy football to happen.
2. San Francisco 49ers: The 49ers were the other team to have reportedly inquired about Jackson, but Rapoport reports San Francisco is "not interested" in Jackson at his current trade price.
That could be a negotiating tactic, and the 49ers are looking for speed in their receiving group. San Francisco is another front office that is not afraid to make bold moves, but this would be a surprise.
3. New York Jets: The Jets shouldn't stop with Eric Decker. They were tied closely to Tavon Austin in last year's draft and have been tied to other similar speed merchants in this year's crop. Jackson certainly would qualify as an aggressive bid to change their passing game.
4. Kansas City Chiefs: Salary cap room is the major problem here; otherwise, this makes a lot of sense. Andy Reid knows Jackson's strengths and weaknesses. Kansas City needs receivers after losing out on the Emmanuel Sanders sweepstakes. All of these potential landing spots are long shots, but this one is the most far-fetched.
5. Oakland Raiders: They have the cap room, the huge need and a general manager that is feeling the heat from ownership to make big moves now. Reggie McKenzie prizes his draft picks, but perhaps Mark Davis feels differently. There's something about Jackson in Silver and Black that just feels right.