Instant Debate: T.O., Chad or Randy?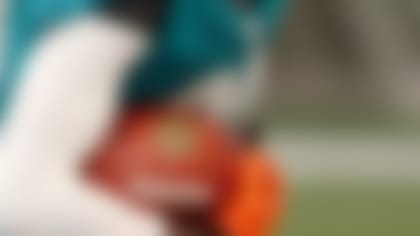 Terrell Owens, Chad 
Johnson and Randy Moss are all looking to regain former glory. Who will have the biggest impact? **More ...**
Who will fill the Cowboys' No. 3 receiver role behind Miles Austin and Dez Bryant has been a source of debate throughout this offseason, and the pursuit of an aging veteran like Burress would be a departure from how the team has planned to fill it.
"We really would like to bring and give every opportunity to our young receivers to come up in that third slot," Cowboys owner Jerry Jones said last week on "The Dan Patrick Show."
So what would Burress bring to the 'Boys?
In his first season back in the NFL, Burress had 45 receptions for 612 yards and eight touchdowns for the New York Jets. Going beyond the back of the bubble-gum card stats, Football Outsiders' advanced metrics had Burress ranked 56th in DYAR (the value of the performance on plays where the receiver caught the ball, compared to replacement level, adjusted for situation and opponent and then translated into yardage) and 58th in DVOA (a player's value, per play, over an average receiver in the same game situations) to go along with a very poor 47 percent catch rate.
Considering Burress spent the previous two seasons in prison on a firearms charge, it might be a lot to ask for much improvement from a receiver who turns 35 this weekend.
Replacing Laurent Robinson's production in the red zone could be a way that Burress might help the Cowboys. Robinson was the Cowboys' most effective receiver in the red zone and left to sign a five-year, $32.5 million contract with the Jacksonville Jaguars. The 6-foot-5, 232-pound Burress had 22 red-zone targets for the Jets and scored seven of his eight touchdowns on plays that started in that part of the field.