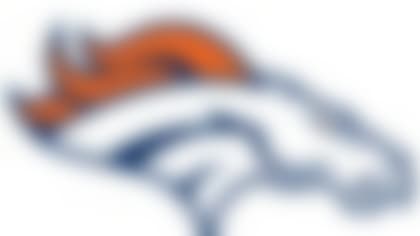 Champ Bailey's sterling reputation took a hit thanks to Ravens speedster Torrey Smith, who beat Bailey in coverage several times. Bailey will be 35 in June, and it's been speculated the future Hall of Famer could be shifted to safety in the near future.
"I don't think that's gonna happen," Elway said Thursday on KKFN-FM in Denver. "I think that's a rumor out there. I think the plan right now is to leave Champ at corner. We haven't had any discussions. I know there's been some talk out there but in this building there's not been any talk as far as moving Champ to safety."
Moving Bailey would represent a panic move at this point. Even at his advanced age, Bailey remained one of the game's top corners in 2012. He eventually could follow the path of Charles Woodson and migrate to safety, but it's not happening yet.