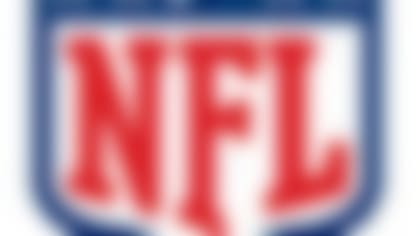 NFL free agency is underway. Follow all of the latest player rumors and signings in our free-agent tracker. More...
The Steelers were planning to sign Hoyer as a free agent after he spent part of last season on Pittsburgh's roster, according to Bouchette. Hoyer was signed in November after Ben Roethlisberger and Leftwich were injured but then released in December when cornerback Josh Victorian was promoted off the practice squad.
Few coaches have a better read on Pittsburgh's thinking than former longtime Steelers aide Bruce Arians, who -- now embedded as the Cardinals' coach -- "must have known how much (the Steelers) wanted (Hoyer) back," according to Bouchette. Hence the second-round tender. Hoyer's stock was on the rise as free agency neared, and it's likely the Steelers would have faced competition.
Bouchette reported the Steelers now are considering taking a signal-caller in the mid-to-later rounds of the 2013 NFL Draft. Team brass dined with Tennessee Titans quarterback Tyler Bray before his pro day last week, and Steelers general manager Kevin Colbert is on record saying a developmental passer is on the agenda as quarterback Ben Roethlisberger delves deeper into his 30s.