With two weeks remaining in the regular season, the AFC North is still up for grabs between the Baltimore Ravens (9-5), Cincinnati Bengals (8-6) and Pittsburgh Steelers (7-7). The second-place team could have a cushioned landing in the form of the final AFC wild-card slot (though the New York Jets might have something to say about that). So, which AFC North team will be out of the mix come January?
Gregg Rosenthal NFL.com

Dalton, Bengals can't be trusted down the stretch
Cincinnati has yet to prove it can beat Baltimore or the Pittsburgh Steelers in a big spot. Andy Dalton has played a lot worse for the Bengals this season than his numbers indicate, often missing open throws and making poor decisions. The Ravens and Steelers both have problems, but I expect both teams to take care of the Bengals over the next two weeks. That would leave Baltimore as the AFC North champ, the Steelers as one of the wild-card teams, and the Bengals feeling like Charlie Brown when Lucy pulls away his football.
Charley Casserly NFL.com

Bengals bound to miss playoffs
I believe it will be the Cincinnati Bengals. Their defense is good enough, but Andy Dalton is too inconsistent as a quarterback when it comes to throwing his deep balls with accuracy.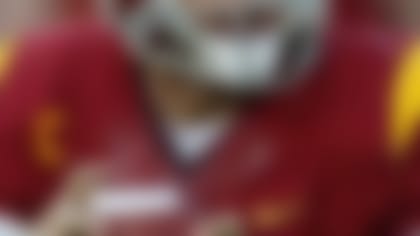 Follow four top NFL prospects as they prepare for the 2013 NFL Draft in New York City on April 25-27. More...