Six weeks later, it's evident that Jones has a long way to go before he puts serious heat on Jason Worilds as James Harrison's successor.
Instant Debate: The pressure is on ...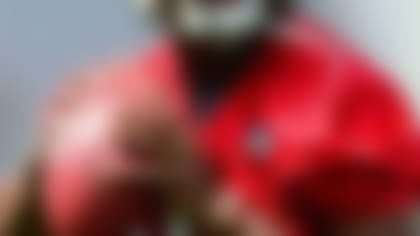 "It's not fair to the rest of the guys to have him out on the field," Steelers linebackers coach Keith Butler said Wednesday, via the Pittsburgh Tribune-Review. "He knows that. Before he plays, he's got to know what he's doing."
The Steelers typically redshirt their defensive rookies, as coordinator Dick LeBeau's scheme is one of the most complicated in the NFL. Jones' head still is spinning as he picks up the finer points of pass coverage while losing his tendency to freelance.
"It's like trying to teach algebra to basic math," safety Troy Polamalu said. "You've got to almost erase their career and what they've learned to this point and start anew with this defense."
The Steelers rarely miss on first-round draft picks. There's no reason to believe Jones won't be an impact player once he masters LeBeau's defense, but he'll likely take a backseat to Worilds early in the season.