Top 'Dogs: With no close challenger within tackling distance, title of Linebacker U belongs to Georgia
By Chase Goodbread | July 8, 2020
Where do NFL teams go to find the most pro-ready players? NFL.com's Pipelines to the Pros series explores which schools, at each of eight positions over the last 20 years, have been providing NFL clubs with not only the most draft choices but also the most impactful pro players early in their careers. And beyond that, an examination of why those schools are so successful and the factors that contribute to a college program's ability to maintain pipeline-like development at a particular spot on the field.
Today, in the seventh of eight installments, we examine the schools vying for the title of Linebacker U.
GEORGIA 517.5 (Kendrell Bell 51.0, Justin Houston 50.0, Alec Ogletree 49.5, Will Witherspoon 43.5, Leonard Floyd 43.0, Boss Bailey 37.5, Thomas Davis 35.5, Jordan Jenkins 34.5, Roquan Smith 30.0, Jarvis Jones 29.5, Odell Thurman 19.0, Akeem Dent 18.5, Dannell Ellerbe 16.0, David Pollack 13.5, Ramik Wilson 13.5, Lorenzo Carter 12.0, Quentin Moses 5.5, Rennie Curran 4.0, Orantes Grant 2.5, Tae Crowder 2.0, Tony Gilbert 2.0, Amarlo Herrera 2.0, D'Andre Walker 2.0, Arnold Harrison 1.0)
ALABAMA 458.5 (C.J. Mosley 64.5, DeMeco Ryans 61.0, Mark Barron 51.5, Dont'a Hightower 48.5, Rolando McClain 48.0, Courtney Upshaw 36.5, Rashaan Evans 23.0, Reuben Foster 21.0, Reggie Ragland 20.0, Jarret Johnson 18.0, Mack Wilson 16.0, Derrick Pope 10.5, Ryan Anderson 6.0, Shaun Dion Hamilton 6.0, Saleem Rasheed 6.0, Anfernee Jennings 4.0, Nico Johnson 4.0, Terrell Lewis 4.0, Tim Williams 4.0, Xzavier Dickson 2.0, Christian Miller 2.0, Cornelius Wortham 2.0)
FLORIDA STATE 400.0 (Kamerion Wimbley 54.5, Ernie Sims 53.5, Telvin Smith 43.0, Tommy Polley 41.5, Nigel Bradham 34.5, Lawrence Timmons 31.0, Christian Jones 26.0, Geno Hayes 24.5, Vince Williams 24.0, Bjoern Werner 16.5, Brian Burns 13.0, Brian Allen 8.5, Dekoda Watson 6.0, Buster Davis 5.5, Alonzo Jackson 4.5, Nick Moody 3.0, Terrance Smith 2.5, Brandon Jenkins 2.0, A.J. Nicholson 2.0, Kendyll Pope 2.0, Markus White 2.0)
USC 389.5 (Clay Matthews 58.5, Lofa Tatupu 55.0, Brian Cushing 54.0, Rey Maualuga 47.5, Keith Rivers 33.0, Devon Kennard 30.0, Nick Perry 24.5, Malcolm Smith 18.0, Kaluka Maiava 15.0, Markus Steele 12.5, Zeke Moreno 9.5, Hayes Pullard 9.0, Uchenna Nwosu 8.5, Thomas Williams 3.0, Darnell Bing 2.0, Allen Bradford 2.0, Oscar Lua 2.0, Dallas Sartz 2.0, Cameron Smith 2.0, Mike Morgan 1.5)
MIAMI 373.0 (Jonathan Vilma 61.5, Jon Beason 55.5, D.J. Williams 50.0, Dan Morgan 43.0, Rocky McIntosh 35.5, Denzel Perryman 31.0, Darryl Sharpton 15.5, Colin McCarthy 15.0, Sean Spence 13.5, Tavares Gooden 10.0, Leon Williams 9.5, Nate Webster 8.5, Anthony Chickillo 6.5, Ray-Ray Armstrong 5.5, Thurston Armbrister 4.0, Spencer Adkins 2.5, Jonathan Garvin 2.0, Darrell McClover 2.0, Shaquille Quarterman 2.0)
OHIO STATE 359.5 (A.J. Hawk 56.5, James Laurinaitis 52.0, Na'il Diggs 45.0, Ryan Shazier 35.0, Darron Lee 31.5, Jerome Baker 22.5, Raekwon McMillan 18.0, Brian Rolle 15.0, John Simon 13.0, Vernon Gholston 12.5, Bobby Carpenter 12.0, Matt Wilhelm 9.0, Larry Grant 7.5, Anthony Schlegel 6.5, Cie Grant 4.0, Malik Harrison 4.0, Rob Reynolds 3.5, Courtland Bullard 3.0, Joshua Perry 3.0, Marcus Freeman 2.0, Ross Homan 2.0, Austin Spitler 2.0)
MICHIGAN 327.5 (David Harris 42.5, LaMarr Woodley 34.5, Cato June 33.5, Victor Hobson 33.0, Larry Foote 29.0, Devin Bush 25.0, Dhani Jones 24.5, Ian Gold 23.5, Jake Ryan 18.0, Ben Gedeon 17.5, Shantee Orr 12.5, Rashan Gary 8.0, Shawn Crable 4.0, Jonas Mouton 4.0, Josh Uche 4.0, Pierre Woods 4.0, Prescott Burgess 2.0, Jordan Glasgow 2.0, Tommy Hendricks 2.0, Khaleke Hudson 2.0, Roy Manning 2.0)
UCLA 300.0 (Anthony Barr 59.5, Eric Kendricks 47.5, Akeem Ayers 40.5, Myles Jack 35.5, Robert Thomas 32.5, Brandon Chillar 28.5, Ryan Nece 17.5, Jayon Brown 13.5, Kenny Young 6.5, Brendon Ayanbadejo 5.5, Bruce Davis 4.0, Kyle Bosworth 2.5, Marcus Reese 2.0, Aaron Wallace 2.0, Jordan Zumwalt 2.0, Spencer Havner 0.5)
T-9. LSU 289.0 (Deion Jones 38.0, Kwon Alexander 37.0, Kelvin Sheppard 31.0, Perry Riley 29.0, Bradie James 27.0, Kevin Minter 26.0, Devin White 23.0, Barkevious Mingo 22.5, Duke Riley 15.0, Kendell Beckwith 13.0, K'Lavon Chaisson 8.0, Patrick Queen 8.0, Jacob Phillips 4.0, Trev Faulk 3.5, Lamin Barrow 3.0, Ali Highsmith 1.0)
T-9. PENN STATE 289.0 (Tamba Hali 55.5, LaVar Arrington 51.0, NaVorro Bowman 38.0, Paul Posluszny 36.0, Brandon Short 24.5, Sean Lee 20.0, Dan Connor 17.5, Gerald Hodges 15.0, Aaron Maybin 8.5, Nate Stupar 6.5, Michael Mauti 4.0, Jason Cabinda 3.0, Josh Hull 2.5, Mike Hull 2.5, Tim Shaw 2.5, Cameron Brown 2.0)
Georgia was a decisive No. 1 here, and has enough young linebackers in the NFL to hold that position for quite some time. Roquan Smith, Leonard Floyd, Jordan Jenkins and Lorenzo Carter all hold starting roles and have one or more years left to pad the lead before aging out of the five-year criteria. Smith is the most promising of those four after notching 100-plus tackles in each of his first two NFL seasons. Alabama is the only school within shouting distance of the Bulldogs at the position; UA finished 59 points behind Georgia and has a long list of former linebackers who remain active in the NFL.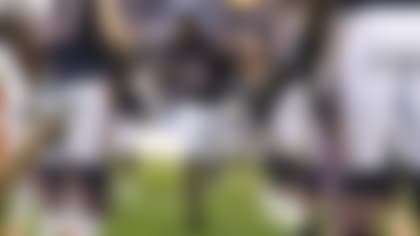 Abundant in-state talent has kept Georgia's linebacker pipeline flowing
Roquan Smith can't say he remembers watching Boss Bailey play linebacker at the University of Georgia – he was just too young – but he knows exactly who the former Detroit Lion is. Smith was just 7 years old when Thomas Davis and Odell Thurman broke into the NFL, and remembers that like yesterday. When Justin Houston and Alec Ogletree made it, he was in his teens.
The Chicago Bears' inside linebacker watched them, one by one, a parade of linebackers from his home state of Georgia who took the same path from the University of Georgia into the NFL. And from his tiny hometown of Montezuma (population 3,000), he bided his time.
"I was a huge Georgia fan. Whoever it was, if they went to Georgia, they ended up in the NFL," Smith said. "I would watch those guys run out of the tunnel at Sanford Stadium and I envisioned doing that myself."
In NFL.com's Pipeline to the Pros series, Georgia ranks as the school that produces the most NFL-ready linebackers, calculated over a 20-year period with an emphasis on draft position and performance as a young pro. And it comes as no surprise to the Bears' No. 8 overall pick from the 2018 draft. Georgia is deservedly well-known for sending running backs to the pros, but its lineage of NFL linebackers, at least where NFL performance is concerned, is just as strong.
Smith always sensed that top recruits from Georgia – linebackers in particular – were destined to play for the Bulldogs. When he made his initial commitment to UCLA, in part because the Bruins had been the first Division I school to offer him a scholarship, his announcement was met with a few seconds of silence in his hometown, save perhaps for an audible gasp.
"You can sense little things like that. There was some pressure – people wouldn't say it, but you can feel it in the air because everyone is a huge Georgia fan," Smith said. "They expect you to look at it like a no-brainer."
Former Bulldogs coach Mark Richt, now an ACC Network football analyst, remembers attending Georgia's 2001 pro day just after he'd taken the job, and thought the heart of his first defense might be ripped out when he saw all the exiting talent.
"Marcus Stroud, Richard Seymour, here were so many great players that I missed by a year," Richt said. "You'd think there would be holes everywhere, but that defense that came back, I think every one of them either got drafted or at least made a team."
Linebacker Kendrell Bell was the key departure from the position, but Richt returned two linebackers – Will Witherspoon and the aforementioned Bailey – who eventually played on Sundays as well. Richt's recruiting success in Georgia deeper entrenched the Bulldogs' linebacking tradition. He coached UGA for 15 seasons; he recruited Smith and coached him for a year before moving on to Miami. Unlike some top college programs who only will sign players at a particular position who fit certain physical criteria for height or weight, the Georgia staff under Richt didn't abide by such strict guidelines when it came to linebackers. Instead, Richt said they looked first for quick-twitch movement and instincts.
"Of course at outside linebacker, you definitely wanted that guy to have more length, and the ability to rush the passer, but what we really looked for was (quickness) and instincts as far as sniffing out the ball," Richt said. "Some of that you can't teach."
Richt credits two factors that helped him do so. One is the seriousness with which Georgia high schools take the sport, and the other is the sheer volume of talent available just north of the Athens campus in Atlanta.
"I know Texas has a reputation for developing young players, pouring resources into the high schools and paying high school coaches (well). Georgia may not be quite at that Texas level as far as that goes, but they're pretty danged serious about it," Richt said. "And the metro Atlanta area is so loaded; if you just took guys from a 30-mile radius around the Atlanta area, you could have 90 percent of a really good college football team. That's how strong that recruiting base is."
Current Georgia coach Kirby Smart, himself a former Bulldog and an ace recruiter for Nick Saban during his years as an assistant at Alabama, has made UGA even more dominant in recruiting. And in-state linebackers haven't been left out – up next is Chaz Chambliss, a four-star recruit from Carrollton who is committed to Georgia for the 2021 signing class. The next generation of Georgia linebackers can say they grew up watching Roquan Smith.
In Smith, they saw a dominant two-year starter who played with a reckless passion and won the Dick Butkus Award as the nation's top linebacker for his junior season – the first Georgia linebacker to win the honor.
"Knowing all the great linebackers who've come through Georgia, knowing that I was the first to receive that award, that was insane," Smith said. "I was blessed, honored, and really shocked for awhile."
Penn State is known as the original "Linebacker U" with such greats as Jack Ham headlining a storied program history, but in the here and now, the Nittany Lions' reputation as LBU could use some polish. PSU ranked ninth at the position, tied with LSU. Only two NFL veterans from PSU are currently on NFL rosters, Sean Lee (Cowboys) and Jason Cabinda (Lions), with two incoming rookies chosen in the sixth round (Cam Brown, Giants) and undrafted signee Jan Johnson (Texans). The Nittany Lions linebacking corps will be beyond formidable this fall, however, led by Micah Parsons, one of the top prospects in college football. …
Former Steelers LB Kendrell Bell didn't go down in the history of the franchise's greats, but he scored high here (51 points) because he thrived early in his career, earning Defensive Rookie of the Year and Pro Bowl honors in 2001 in giving the Steelers instant production more than befitting a second-round pick. ...
Executive points: Buffalo Bills Director of Player Personnel Dan Morgan tallied Miami's fourth-highest point total (43) as a former first-round pick (Panthers, 2001) who made a Pro Bowl in his fourth NFL season.
---
---
Coming Thursday: Defensive Back U.