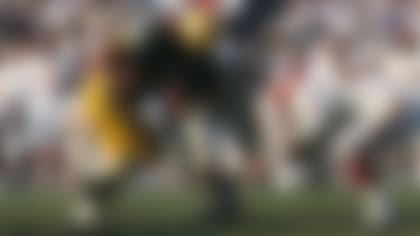 Well, you have to give credit to the owners who selected Minneapolis to play host to Super Bowl XLII. Honestly, this was an unenviable task because these were three great cities which had much to offer. Minneapolis might be one of the most underrated cities in America. If it was summer year round, everybody would live in Minneapolis. Plus, it's the home of the band, The Hold Steady, so it has that going for it.
Indianapolis did awesome during its first stint as a Super Bowl host just a few years ago. And what more do you need to say about New Orleans? Believe me, it goes without saying these three cities will likely be the next three Super Bowl hosts. They all deserve it. But if I might offer up a few suggestions, there are some towns I would like to see given a chance to host a Super Bowl for the first time.
And yes, I've given up on Las Vegas as the ultimate Super Bowl host. We just don't have the stadium for it, and the soccer stadium we are looking to build downtown just won't be big enough. However, I would like to submit Las Vegas as the permanent Pro Bowl host. That would be amazing!
And without further ado ...


Kansas City
Arrowhead Stadium has been recently upgraded and it's been long regarded as one of the best atmospheres to watch a football game. Plus, there's barbeque.
   </div> 

*


Philadelphia
We can sit here and talk about the historical significance of Philadelphia for days, but let's just put this on Front (or maybe in this case Broad) Street and say this town has some of the best fans going. I'm serious. I love Philly. Their mutual hatred of New York/Boston teams make us kindred spirits. That's enough for me to advocate a Super Bowl.
   </div> 

*


Washington D.C.
If New York gets a Super Bowl, then it only stands to reason Washington D.C. will be next. Of course, the biggest problem will be the stadium. Or more to the point, the grass (painted dirt) at FedExField.
   </div> 

*


Chicago
   </div> 

*


Seattle
Yes, Seattle has the reputation of being all rainy and such. However, did you know New York gets more rainfall than Seattle each year and Seattle's average temperature in February is 10 degrees warmer? Plus, if you've ever been to a game in Seattle, you know it deserves a Super Bowl.
   </div> 

*


Green Bay
I like the idea of a Green Bay Super Bowl. It just seems to make sense. The trophy was named after Green Bay's coach after all! But the lack of infrastructure means this is a long shot. But dare to dream, right?