"Andy Reid won the most games of any head coach in Eagles history and he is someone I respect greatly and will remain friends with for many years to come," Eagles owner Jeffrey Lurie said in a brief statement released by the team. "But, it is time for the Eagles to move in a new direction. Coach Reid leaves us with a winning tradition that we can build upon. And we are very excited about the future."
In 14 seasons as the Eagles' coach, Reid went 130-93-1 during the regular season with nine playoff appearances, six division titles, five NFC title-game appearances and one Super Bowl showing. But the Eagles only won the NFC East once in the last six years, and the last two seasons easily were the most disappointing of Reid's tenure.
The wide expectation is that Reid will coach an NFL team in 2013. He has made it clear publicly and through other channels that he doesn't want to take a break from coaching. The question is if there will be a fit out there for him. A coach like Reid won't want to work under a new general manager. He will want personnel control.
Top head-coaching candidates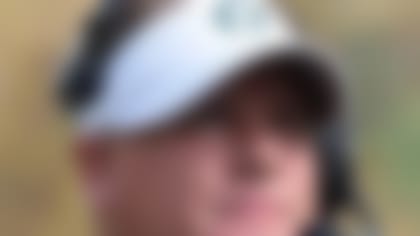 With plenty of coaching vacancies to fill, demand for talent is high. Check out the hottest names, like Oregon's Chip Kelly. More ...
Lurie will meet with the press Monday afternoon to officially kick-start a new era of football in Philadelphia. The Eagles and Cleveland Browns are first out of the gates in making a coaching change. Considering that their front offices share some of the same organizational DNA, we'd expect the Eagles and Browns to start competing for head-coaching candidates shortly.