The Dallas Cowboys have issues on the offensive line, but center Phil Costa will have a chance to help solve those problems.
The team announced Saturday that Costa has signed a two-year contract. As a restricted free agent, he would have netted $1.323 million this season, so the deal allows Dallas to craft a more cap-friendly arrangement.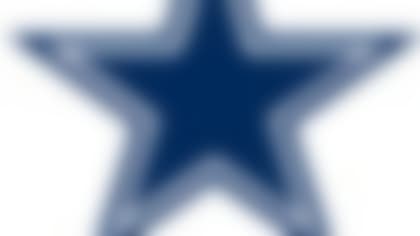 Around The League examines what's next for all 32 NFL teams 2013. Dan Hanzus breaks down the Cowboys. **More ...**
"I can see going with Costa at center for several years," Cowboys owner Jerry Jones said at last week's NFL Scouting Combine in Indianapolis.
Costa, 25, barely played last season after back pain and a dislocated ankle limited him to three starts. He made every start for the Cowboys in 2011, and the offense definitely is a better unit when he's playing.
When Costa played against the Baltimore Ravens in October, the Cowboys rumbled for 227 yards (the most the Ravens have ever allowed on the ground) and was graded out as the Cowboys' best lineman on the field.
Losing him for the season one week later was a significant loss for the Cowboys, but he's now locked down through 2014.