KANSAS CITY, Mo. -- Peyton Manning won his seventh NFL 101 Award on Saturday night as AFC offensive player of the year.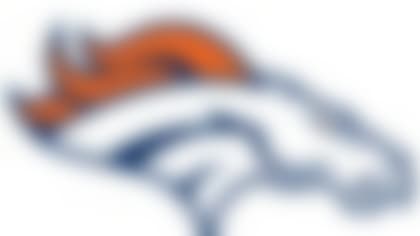 The Denver Broncos quarterback came back from a neck injury and transitioned to a new team, and had one of his best seasons. He led the Broncos to a 13-3 season and threw for 4,659 yards and 37 touchdowns.
Manning said receiving the award meant a little more to him this year.
"Absolutely, there's no question that it does," he said. "When you are making a comeback, it's because you love the game and want to help the team win. An individual award isn't the goal, but it's very much appreciated and it's extremely gratifying."
Rosenthal: Top 85 free agents
This year's free-agent crop lacks star power, but provides immense depth. Gregg Rosenthal ranks available players. More ...
Don Shula, the NFL's winningest coach, received the Lamar Hunt Award for his impact on the NFL, and former safety Dick Anderson was saluted for his contributions to the 1972 Miami Dolphins' 17-0 season.
Manning's appearance capped a whirlwind day in which he awoke in Germany as part of a USO tour visiting the troops. The flight back to the United States landed in Washington, D.C., and Manning was then able to catch another flight to Kansas City, arriving in time for a pre-event news conference.
The NFL 101 Awards are "Kansas City's salute to professional football," according to the civic organization which hosts the award show every year. The event, which honors outstanding achievements in professional football, was first organized in 1969 by Kansas City businessman Jack O. Wheeler.
Copyright 2013 by The Associated Press