DENVER -- Peyton Manning knows where his paycheck is coming from and the Denver Broncos know who their quarterback will be for the next two years.
Debate: Early winners in free agency?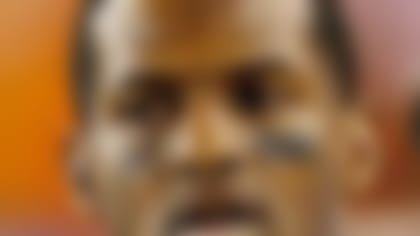 Who made the best move at the dawn of free agency? Our analysts debate, and Miami earns praise for inking Mike Wallace. **More ...**
The four-time Most Valuable Player was on Denver's roster Tuesday, the start of the new league year, triggering his guaranteed salary of $20 million a year for 2013 and 2014.
Manning, who turns 37 on March 24, had passed a physical earlier in the offseason, so it was no surprise to see his name on the roster Tuesday afternoon. Because Manning's health was questionable as he entered free agency last year after multiple neck operations, the Broncos signed him to a contract that did not include a signing bonus. It went counter to the structure of most NFL contracts and gave the Broncos a chance to bail without huge financial damage if Manning wasn't effective after the surgery.
In turn, Manning got two years guaranteed if he made it into the second season. The last two years of the deal -- 2015 and 2016 -- are worth $19 million each and are not guaranteed.
In his first year with the Broncos, Manning made $18 million. He threw for 4,659 yards and 37 touchdowns and was recognized as the NFL Comeback Player of the Year.
Copyright 2013 by The Associated Press