It's a fascinating read that details Manning's Feb. 25 to March 2 trip to meet with thousands of military men and women across the world. Manning obviously put a great amount of effort into documenting the experience, which he called a "life-changing trip."
Manning proves himself to be a more than capable writer, and the journal is filled with touching anecdotes about his interactions with military personnel who repeatedly thank him for bringing a piece of home to their base. It's also funny. After meeting a military couple with identical twins named Peyton and Eli, Manning quips: "I did think Peyton was a little better-looking." He also makes a fat joke about Schilling. Yankees fans will enjoy that.
Here's an excerpt from the journal: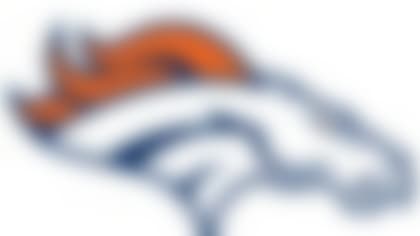 Around The League examines what's next for all 32 teams. Chris Wesseling is saddled with the Broncos. **More ...**
Then, I experienced a true first in my life. I have thrown footballs in lots and lots of places. Boats, prisons, schools, military bases, hospitals, golf course fairways, malls, birthday parties, bar mitzvahs, Mardi Gras floats, French Quarter, etc., but I ain't never thrown a football in an airplane. And I am not talking about little 3-yard lob passes. I was throwing 35-yard bullets to a guy who had the best hands on the entire USO tour, Senior Airman Stephen Gasperic. He was catching passes while trying to avoid falling over luggage, probably a couple of missiles back there as well for all I knew. He fell over a couple of times on some high throws, but he never dropped one. I told him Coach Fox may want to use him on third down next year in the slot opposite Brandon Stokley. Winnefeld was also throwing with me. He has a solid arm. I asked him if this throwing was OK, hoping it wasn't disrupting the crew, etc. He assured me that this is why we were there. To boost morale, to lift their spirits, to anyone in the military. Forces, pilots, engineers, you name it. That's what Bob Hope did years ago and that's what we were doing. Made me feel good.
A great read and great example of giving back by Manning and everyone else involved.