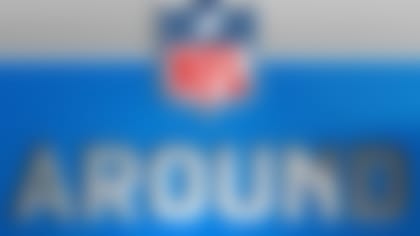 The Around The League team hits all the NFL's hottest topics in its award-winning podcast. Join the conversation. Listen
"I got the phone call before the report was about to come out and I shot the messenger a bit," Pettine said. "I said, 'How does that affect my tenure as the head coach?' I think in my next sentence I used the word 'flying' followed by something, or referenced a part of a rat's body."
The first month on the job has been a lesson for Pettine in handling surprising news. The men who hired him, CEO Joe Banner and Michael Lombardi, no longer are his bosses. This Harbaugh report was even more out of left field.
"That's noise," Pettine said of the report. "That's something that has no bearing on my job moving forward. ... A big part of being an NFL coach is dealing with the noise. Dealing with the distractions. And just add that one more to the list," Pettine said.
The first-time head coach surprised us by finding something good from the story.
"I think when you look at it, it shows that the organization is committed to turning things around. That it would investigate that as an option. I see that as nothing as a positive," Pettine said.
A bigger positive for Pettine: The search didn't work. If Harbaugh had agreed to the job, Pettine would be in Buffalo, Lombardi still would be in Cleveland and we wouldn't have heard anything about a rat's body part. Even Pettine knows that there has been more "noise" than usual around the Browns lately.
"That's potentially an accurate statement," Pettine cracked.