Instant Debate: NFL's biggest arm?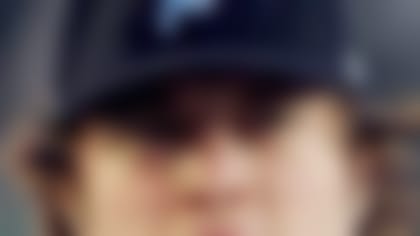 Which QB boasts the strongest arm in the NFL? Our analysts debate, with Matthew Stafford getting some love. More ...
As the Seattle Seahawks gathered Monday for organized team activities, coach Pete Carroll said Wilson looks ready to eclipse what he did as a rookie.
"He threw a couple of balls today, things that we talked about over the offseason that he'd like to take a shot at, and he did it today just to see what would happen with full awareness of why he was doing it," Carroll told reporters Monday, via the Tacoma News Tribune.
Carroll continued: "We were talking about trying to throw the deep ball last year over guys' outside shoulder; we're just a million miles ahead of where we were. He's the kind of player that will affect other guys -- he affects everyone around him -- and hopefully that will help everyone play better and faster."
Carroll also pointed to Wilson's development at the line of scrimmage, where he used cadences to draw defenders offsides. "He didn't know what a hard count was last year at this time," Carroll said.
Look out, NFC West: He does now.