That didn't seem possible during a three-day summer minicamp in which Harvin demanded a trade and skipped a practice.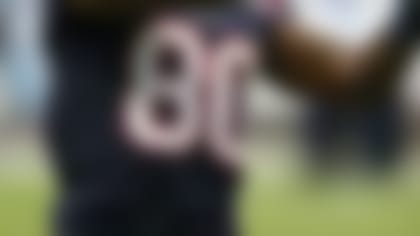 "I think it was just the identity of our offense," Harvin told reporters Monday, via FoxSportsNorth.com. "Just not only me, just guys knowing exactly what the coaches are asking of them on a week-to-week basis. Not playing one position one week, and come in and not totally having a grasp on what they're asking for the next week. So, I think, (offensive coordinator Bill) Musgrave has done a great job -- I said it all offseason -- of putting (tight end Kyle) Rudolph in great situations. We got a package for Jerome (Simpson), which you've seen, where we'll take shots downfield.
"So everybody, I think, knows their role, knows what the coaches expect them to do. Now, you can just sit back and try to do it at the highest level you can."
Harvin has 30 receptions (No. 3 in the NFL) for 299 yards, 11 rushes for 54 yards and averages 38.3 yards on kickoff returns (No. 3). It speaks volumes that his role is equal to that of All-Pro running back Adrian Peterson.
This is what the Vikings envisioned when Harvin was drafted No. 22 overall in 2009. An elite athlete who can contribute in multiple ways. He's Christian Ponder's favorite receiver and the Vikings are tied atop the NFC North with a 3-1 record. All is well in Minneapolis.
Up next: Contract negotiations. Harvin's current deal expires after 2013.