"We felt that these moves were in the best interests of the Cleveland Browns and our future," Browns owner Jimmy Haslam III said in a statement released by the team. "I enjoyed getting to know Tom and Pat over the past several months, and want to thank them, not just for their contributions to the Browns, but also the insight they were able to provide. They are both fine men and hope they have the best of success as they move forward with their careers."
In one sense, Shurmur was the victim of bad timing. Former Browns president Mike Holmgren hired him in 2011, but Holmgren got swept away when Haslam took over during the 2012 season. Shurmur never really had a chance with the new bosses.
On the other hand, Shurmur never made a strong case as a difference-making coach. His game-management skills were lacking. He's an offensive coach whose offenses lacked creativity and production. He was unable to significantly develop Colt McCoy or Brandon Weeden at the quarterback position. Shurmur's teams played hard for him, and the 2012 Browns probably were better than their 5-11 record indicated. But it's hard to argue with this move.
When Holmgren arrived on the scene, he wasted a year on Eric Mangini, an inherited coach. New Browns president Joe Banner won't make the same mistake. New bosses always want "their guys."
Top head-coaching candidates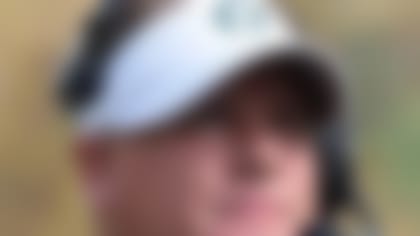 With plenty of coaching vacancies to fill, demand for talent is high. Check out the hottest names, like Oregon's Chip Kelly. More ...
It's unclear how the structure will work in Cleveland now, but most observers expect Banner to start by hiring a GM to replace Heckert. College coaches like Oregon's Chip Kelly and Penn State's Bill O'Brien have been tied to the Cleveland coaching job. So have New England Patriots offensive coordinator Josh McDaniels and Cincinnati Bengals defensive coordinator Mike Zimmer. Browns defensive coordinator Dick Jauron, one of the best at what he does, now is a coaching free agent.
Haslam essentially has been waiting for this day for months. The Browns are in position to strike quickly on the coaching market. Their plan already should be in place. That's why it's no surprise Shurmur did not have to wait long before learning his fate on Black Monday.