The 36-year-old safety is due $9 million combined in salary and roster bonus in 2013. He'll count $10 million against the cap if he plays all 16 games.
Woodson moved to safety in 2012 and missed nine games due to a broken collarbone. He doesn't cover like he used and just isn't the same game-changer, but he's still productive and smarter than most defenders. Cornerback Casey Hayward, however, had a tremendous rookie season while M.D. Jennings and Jerron McMillian showed promise at safety. The Packers defense can survive without Woodson.
"I guess the Packers have to make a decision," Woodson's agent Carl Poston told Milwaukee Journal Sentinel reporter Tyler Dunne. "Is having Charles out there worth $11 million a year? I would think so because he's one of the better defensive players. He's not what he was, but he's much more valuable than most defensive players, period."
Like most decisions with aging superstars, this will come down to cash. The Packers have to pay quarterback Aaron Rodgers, linebacker Clay Matthews and defensive tackle B.J. Raji soon. That's the priority for general manager Ted Thompson.
Does that become easier with a reworked deal for Woodson or parting ways all together? Or does the organization still consider Woodson a vital piece of that defense that must be kept at all costs?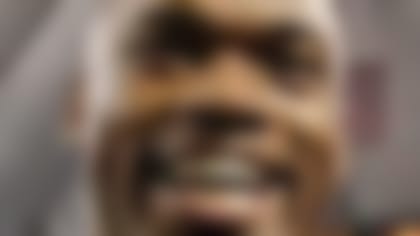 Relive the most unforgettable moments of the entire NFL season with exclusive videos and articles. More...
The former is more likely.
"They haven't said anything to the contrary, so we're assuming he's going to be back," Poston said. "There's always a tradeoff. I'm sure there's something we could work out if there's more guaranteed money in the deal.
"Charles is a football player. If you wanted Charles to sell popcorn at halftime, he would do it. Moving to safety is just a natural progression of his development, his leadership. He's like a coach on the field. I think that just having him on the field is a major, major asset. So regardless of what position he's playing, you can say Charles is a football player."
Woodson is still an NFL starter. But will it be in green and gold? That's the $10 million-question.