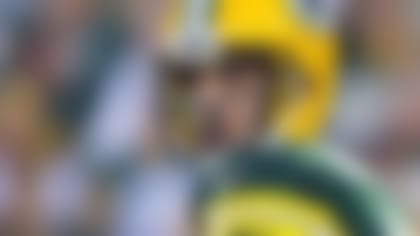 NFL.com and NFL Network analysts share their picks for MVP, rookie of the year, playoff teams and a whole lot more. **More ...**
After winning Super Bowl XLII, the Giants went 12-4 in the regular season, earned the No. 1 seed in the NFC Playoffs and were sent home by the sixth-seeded Philadelphia Eagles in the divisional round of the postseason.
Giants defensive end Osi Umenyiora was asked how much he thinks about winning back-to-back Super Bowl titles on NFL Network's "NFL AM" on Monday.
"Honestly, not that much," Umenyiora said. "I've been in the league so long that I just know how difficult that is to do and I know that if we start looking ahead to winning another Super Bowl without -- first of all, people are picking us to finish third or fourth in our division -- so we're not going to be sitting over there thinking we're the best things in the world right now.
"We have a very tough schedule, the toughest schedule the NFL has ever seen, probably. We just have to go out there and play it one game at a time. I know it's a cliche, I know it is, but that's really the way we have to look at things right now."
With the AFC North and NFC South -- two of the deepest and most-talented divisions in football -- and the Green Bay Packers and San Francisco 49ers on the schedule, the Giants do not have an easy path back to the postseason, but they could benefit from an experienced roster. Including Umenyiora, twelve of the 53 players on the current Giants roster were with the team in 2007 and their first title defense in 2008. **